Roadshow advertising in Tamil Nadu - Madurai
Tuesday, 21 October 2014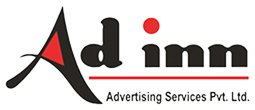 Item details
City:
Madurai, Tamil Nadu
Contacts

ramesh

9566330023
Item description
ADINN ADVERTISING AGENCIES is an innovative Calgary-based outdoor advertising company unwaveringly dedicated to providing our clients the most engaging advertising campaigns in the nation.
Operates a truly revolutionary multi-media advertising vehicle whose sole purpose is to deliver your advertising message and promote your business directly to those who matter most – your customers.
Is synonymous with targeted mobile advertising, because targeted mobile advertising is all we do… and we do it better than anyone else.
Is driven and uncompromising in our mission to be the single most effective means for you to promote your message to your target market. Road show events may attract hundreds of prospective buyers interested in learning more about the offering. The events may include multimedia presentations and question-and-answer sessions with several of the company's officers present. Many of today's companies take advantage of the Internet and post versions of road show presentations online. In addition to the larger road show events, companies may also holder smaller, private meetings in the months and weeks preceding the offering.