STC Technologies - STC Technologies Testing - STC Technologies - Madurai - Madurai
Tuesday, 8 May 2012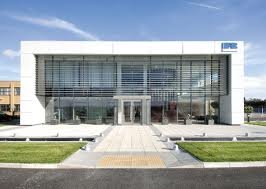 Item details
City:
Madurai, Tamil Nadu
Contacts

rosen Jack
Item description
STC Technologies - STC Technologies solves this problem by partnering with the companies to understanding their needs and imparting the fresher quality STC Technologies training based on the requirements gathered and finally offering placement assistance getting them absorbed into the organizations of their clients. The clients are more than happy to hire the students of STC Technologies because of the quality training that has been imparted to them which make them industry ready.
Even the head office of STC Technologies is located in Chennai, Tamil Nadu; they have classrooms and study centers all over India which provides the students with the same quality training all over. Their virtual classrooms are completely state-of-the-art and are equipped with leased line high speed internet facility, modern laboratories and the latest testing tools. The classrooms are handled by the best minds in the testing industry.
This has made the curriculum and certifications of STC Technologies recognizable internationally by companies all over the world. STC Technologies has now partnered with a number of engineering colleges in the country to provide industry training to students along with their college curriculum.