Final Year MCA Projects 2014 - Madurai
Friday, 17 April 2015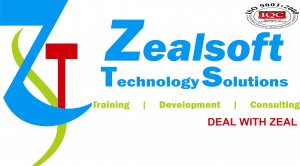 Item details
City:
Madurai, Tamil Nadu
Contacts

Siva

9944974003
Item description
Zealsoft Technology Solution gives Project Training for the Final year Students to the under Graduate and Postgraduate, Diploma and Engineering Students from CS and IT background.
Final Year Project for MCA/IT/Engineering students is important because it is the best way to acquire as much know how about their field. As an MCA/IT/Engineering student, training could help you to learn how to implement the concepts you learned at your classes. The meaning of Training is to learn a skill. Training is the act of increasing the knowledge and skill of a person for doing a particular job. Actual challenges appear when we have to develop real-world software. Training develops confidence in whatever we have learned. After completing training you will feel much confident about your field. So as much as possible, clear your confusions and get new ideas of your fields with the help of summer training, project training and become confident and sincere about your future. If someone is looking for quality training then he/she must visit Tech adviser & to feel the difference between Rote and Conceptual Training.
Titles For 2014 Final Year MCA Projects:
•J-Mail
•Web Extractor
•Ontology
•Malware
•Fingerprint
•Watermark
•HIFI Information Portal
•Credit card Management System
•Stenography
•Kerberos Assisted Authentication in Mobile Ad-hoc Networks
•Criminal File Management
•Resource Planner
•Telecom Connection System
•Citizen Card System
•Advertisement Management System
•Bus Scheduling and Booking
•Bandwidth Estimation
•Data Hiding in Motion Vectors of Video
•Chart Generator
•Real Time Detection of Clone Attack
•Modeling and Detection of C-Worms
•Detection of Active Worms with Scan Rate
•Dynamic Routing with Security Considerations
Regards
Zealsoft Technology Solutions
Join Us FELLAS!!